App development

marketing

Investment in app development might be one of your best decision to raise your business.

As mobile user are increasing according to the time, Most people are migrating their business on an internet platform to reach more target users.

In today's time, a Smart device is not only a communicating device; it is the medium to perform business-related activities like operating business, etc. A mobile device equipped with various kinds of the app to manage daily activities. In the traditional method, for generating revenue and customer base, salesman works for marketing purposes, but now the same task app does.

There is an only one-time investment in app development, so if you are looking for mobile App development company in Dubai, you are at the best place.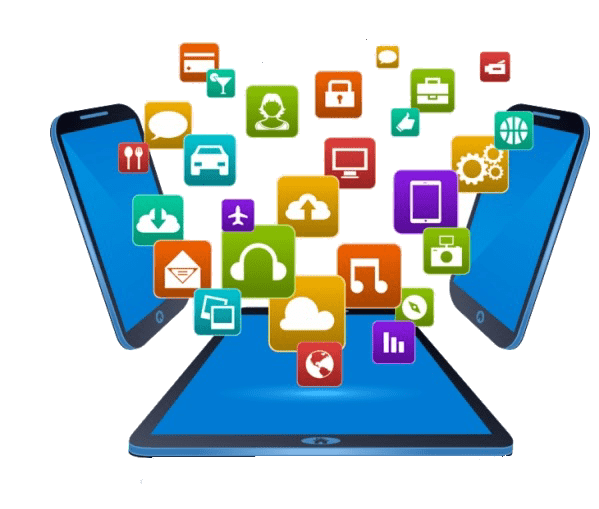 Our Services in
App Development
We are known as one of the best for Android mobile App development Dubai, developed creative solutions in the pinpoint time frame. We have a skilled development team dexterous in developing creative mobile applications servicing other industry verticals.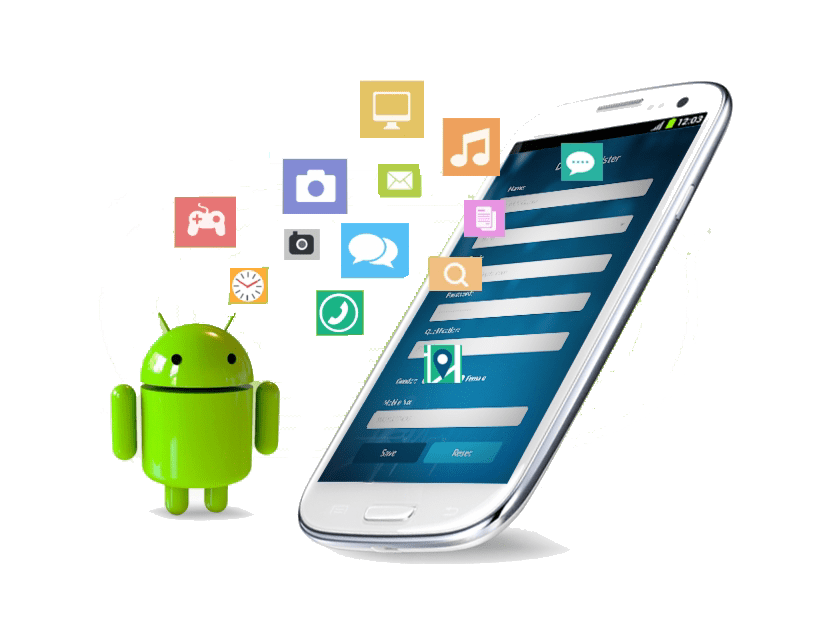 Android App Development
Higher use of android device raises the android app development business in the digital era. So why are you waiting for?. we cover android app development for tablet and phone both. Our android developers provide the exact solution that is right for your business. Our approach is result-driven, focused as per the market standards.
If you are looking for Android App development in Dubai, come to us to avail android app development services.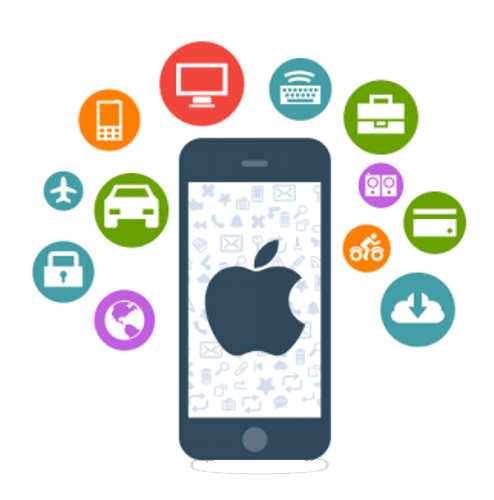 iOS App Development
We develop innovative, creative applications for all iOS devices include the iPhone and iPad. Our development team ensures to keep your iOS on the top in the Apple Store. Our main motive to develop user-friendly and high-performance based application products that will give you an excellent opportunity to stay in the digital market.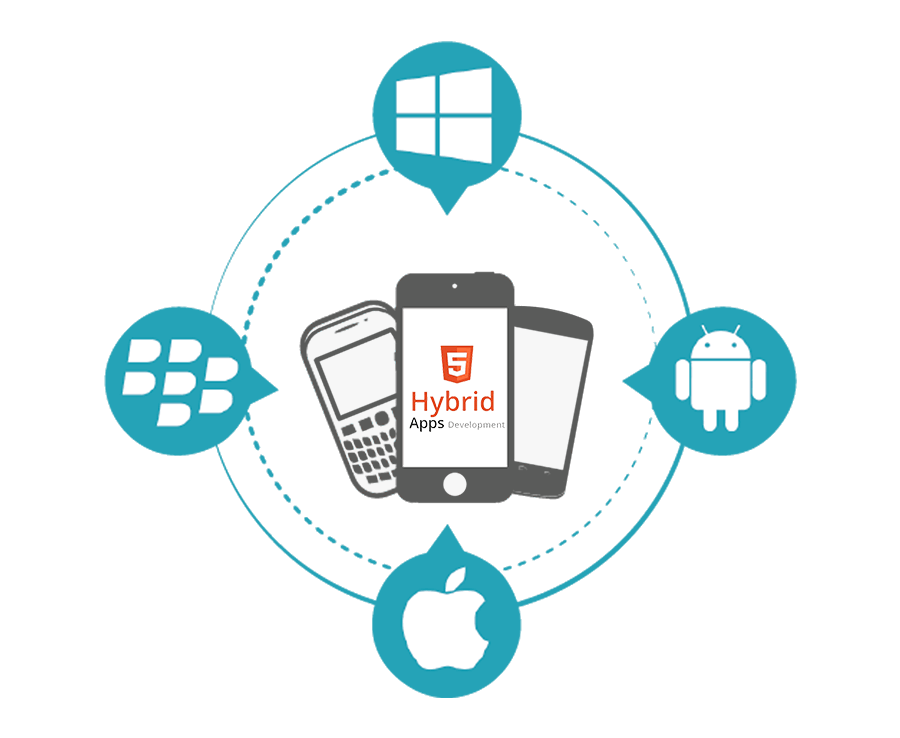 Hybrid App Development
The hybrid app specifies apps are developed with a combination of web technologies like HTML, CSS, and JavaScript, and it can be hosted inside a native application that use mobile platforms' web view. We have a team of dedicated developers who developed an effective hybrid mobile application that surely works for you.
App Marketing
We welcome you to promote your app across paid and organized platforms. Get ready to boost website traffic, maximum downloads, and positive review and rating on availing our app marketing service.
The app marketing plan is the core part of the app campaign. We are experienced in making data-driven methodology to plot an app marketing plan, implement it, and evaluate the result. We are proud to have updated with the latest technologies that assist in meeting our app marketing objective.
Our Services in
App Marketing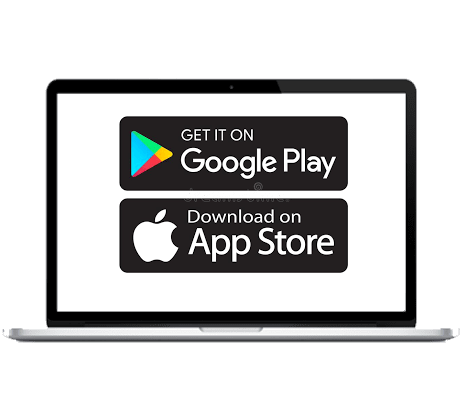 App store optimization
Get your app on top of the in-app list store or play store for your target keyword search. Enhance your app's visual appearance and increase downloads.
App install campaign
We have commutative experience in app campaigning over several years. Management of universal app campaign to run advertise directly on apple store or play store.
More About
Mobile App Development

Dubai
*Questions* Mobile App Development Company in Dubai *Answers*
Get a App Development solution from us for online business growth. We as an It company in Dubai provide all App Development Sevices in Dubai and answer for FAQ's related to App Development Company.
Q:Can you build an app for free?
Answer
Building an app requires technical knowledge. Not only familiarity but expertise in programming languages such as HTML, CSS, JavaScript. You also need knowledge on UI/UX domains to make an app that would compete with all the next level apps out in the market. If you are an engineer with knowledge on all these realms, you can go ahead and create your own app using free hosting servers that provide you with a traditional database and all you need to deploy your first app.There are also dedicated software that allow you to create your own apps without any technical knowledge. You also need to come up with a business model focusing on how you will be earning money from this app as making this app profitable will require a lot more. Without the necessary factors, your app may not stand a chance against competitors who have teams dedicated to maintaining their apps for them. Also, your app will not be an area where you would want to compromise as it builds your brand's presence. If your app is not close to perfect, reviews about your app itself could turn people away from your brand.
Q:What is the best app development software?
Answer
There are many app development software available for download on the internet. You can try and experiment with all this software to decide what works for you. Here is a list of the most popular and well-known app development software out there:
Appy Pie
Though the app design is of a basic level, this is one of the best software that you can get started with to build your own app without any technical knowledge. It has many free templates and lets you create a functional app in minutes. It also has a helpdesk which guides you through the app creating process, making it all the more easier. But, to be able to make it fully functioning and put it onto the market, there is a minimal fee.
Zoho
Zoho is another app development software linked to the cloud that allows you to customize your apps by simply dragging and dropping the feature you want to add. This software allows you to make an app in the matter of days for a minimal fee you can even automate processes, analyze and collect data and engage with your app users with their software.
AppSheet
From small to medium and even large businesses, they can all use this platform which has a very minimal cost of 5 dollars a month which is very reasonable for the premium account. It is compatible with Windows, Mac and Linux. You can also start a free trial to get a hint of what it has to offer.
Q: Can I build my own app?
Answer
You can build your own app quite easily. If you have technical knowledge, you can build it by yourself. But, just keep in mind there are many components to building an app and that you have all the components down to make it fully functioning. Or you can use the many app development software that are available to set up your own app with their own hosts, etc. However, if you want to make the app profitable and be able to make a name for your brand, you need to ensure there are absolutely no issues so that you will have customer satisfaction. If your app is not able to do everything it promises, it may backfire and bring about a bad online reputation. To keep a business running, you have multiple responsibilities, hence putting all your eggs in one basket that is developing your app, may be detrimental to the growth of your company. However, you can hire people to take care of this domain for you. There are many specialists who solely dedicate their time to app development. One can get in touch with such services and simply specify their requirement of the app and the job will be done for them.
Q: How do I build an app for my business?
Answer
1.Make sure you know what you want to achieve with your app that are in line with your business objectives.2.List out all the features that you want your app to have to make it functional.3.Look at the apps that your competitors have on the market. As you must match or even top that quality to make your brand recognizable.4.Wireframe a sample app with all the information you have got from the first 3 steps by creating a skeleton by using software such as templates from Adobe Suite of tools like Fluid UI and Gliffy.5. Alot of testing should be involved to ensure the use cases that you created for your app work. Check the flow of your app.6. Make changes according to grouped feedback.7. the programming language that you want your app to be coded in. Then, use a mobile app building platform to create this app based on your budget.8. Collaborate with app designers to make your app as aesthetic as possible with an engaging user interface.9. Test your app several times to get rid of any bugs and launch the application