Are you Looking for Web Development Companies in Dubai?
"We Develop Your Site To Grow Your Business"
Do you need to have a flawlessly running, appealing website for your business? Without a perfectly designed website, you cannot gain the attention of the visitors. At TeraByte, we have a team of developers to build a unique website for every client. An enterprise-grade website would be the best solution for you to operate your business online. Whether you think of selling products and services or need to provide information, we develop a fantastic website for you. We are a Dubai-based company, dedicated to serving you with comprehensive web site development for ecommerce solutions and we have managed to make our position in the top 10 List of web development companies in Dubai and Our developers and programmers analyze their client needs and design a customized site.
How does our Team Help You?
TeraByte is one of the leading company for web site development Dubai to create different types of web portals and websites. Our custom sites are easily navigable and usable to you. Moreover, you can manage the content of your site at any time. We also integrate admin-side controls, dashboard and several other features, based on the needs of our clients. Our target is to offer you customer-centric websites. We work in a different framework and languages like dot net, Ajax, JavaScript, PHP and all that. In fact, we are among the most trusted PHP Development Companies in Dubai as we have given a great piece of PHP development in previous and present projects.
Our team has worked with both small and big businesses to provide them with reasonably priced sites. Moreover, our developers focus on SEO factors while developing websites. Our experts in Abu Dhabi' make sure that our website design does not cause any adverse effect on your SEO ranking.
Our team has designed both B2B and B2C Portals
B2C portals development- As we are a reliable ecommerce development companies in Dubai internet city for website portal development services, we can offer B2C solutions to our clients. We have built shopping sites, billing sites, job portals and different other platforms. By adding the best content to your website, you can run your business smoothly.
B2B portals development- We take a different approach for creating these B2B sites. With the proper design of a site, we ensure the smooth flow of information between the corporate entities. Thus, hire our digital marketing company team and place your order for creating a dynamic website in Dubai.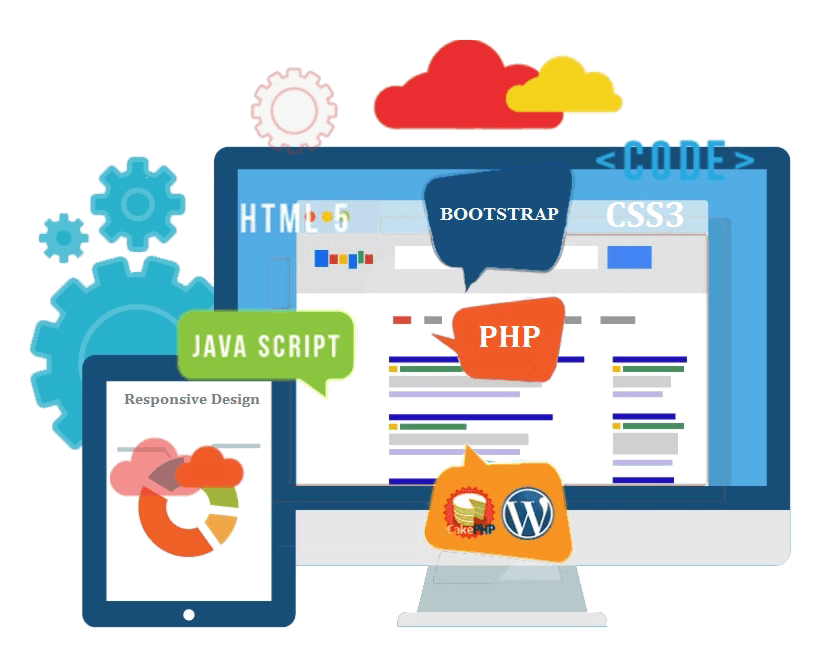 Web Developer Company in Dubai: What service do you get from US?
We can create a full-featured website and the UI after designing its prototype. Our developers and designers work together to create a sketch for your website. Then, while you have approved the prototype design, we start working on the final structure of the site. That's how we work as a professional web development company in Abu Dhabi and it shows in our commitment and projects.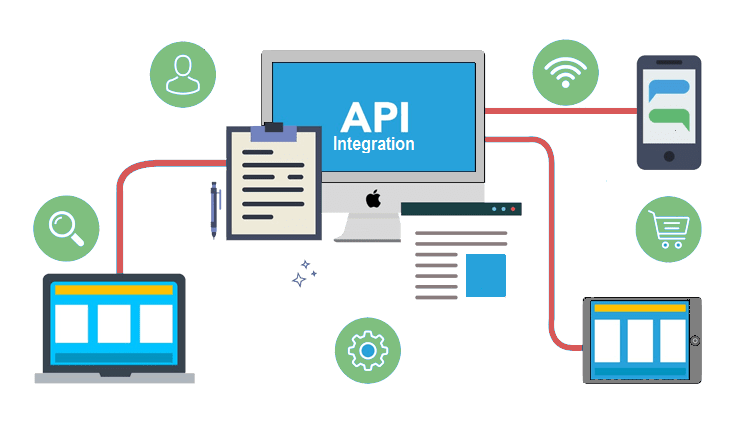 Web Site Development Customization and Third-party Integration
Ecommerce Portal Development Services and Maintenance: A custom web design is the practice of understanding and learning about your company, and applying a solid procedure of plan, consumer experience, layout implementation, programming, and promotion to form a thriving internet business presence. Each facet of your site is constructed especially for your organizational targets.
Third-Party API Integration Service is largely used for company sites or web applications that assist with streamlining the business processes. With the support of all Third Party API Integration solutions, the company can have greater client experiences and at precisely the exact same time help in improving their services. If you'd like third party integration solutions, visit us, we, then TeraByte business is here to give you the very best API integration options to e-Commerce sites and other companies.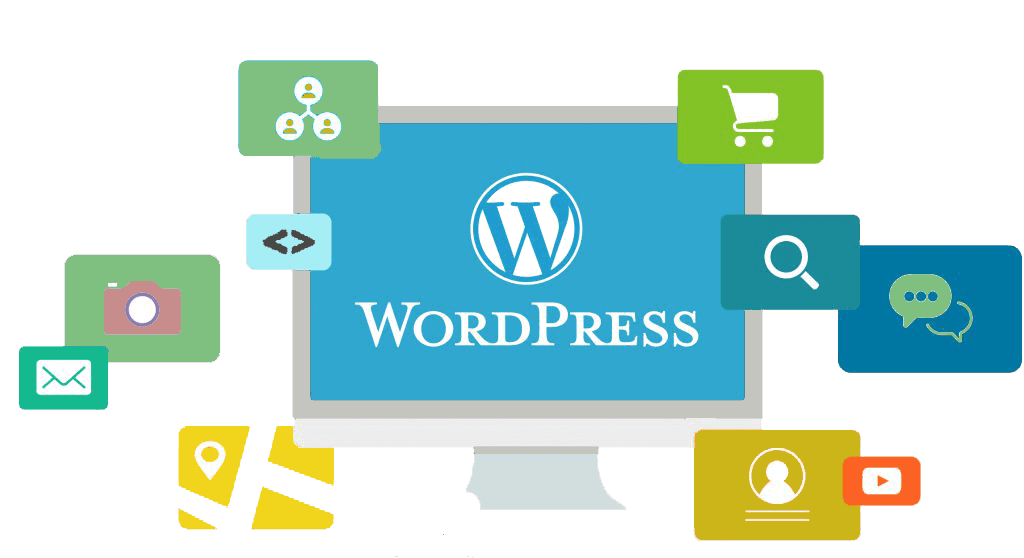 CMS and WordPress Web Site Development Service
Our team of developers have skills and knowledge to create website development Dubai using the open-source CMS platform. Our customized CMS is user-friendly, and we can integrate lots of features. Moreover, we can develop WordPress CMS for businesses and bloggers. By choosing the right plugins and themes, we make your WordPress site highly elegant and attractive.
We go through a transparent development process for developing any website. You may also hire us for WordPress theme development, plugin development, template design and third-party module integration. Moreover, we can redesign your present WordPress site. After creating and redesigning a website, we continue providing you with technical assistance and solutions.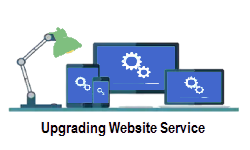 Website upgrading service
We specialize in site re-designs and site updates of established sites and we frequently find the outcomes of site updates gone bad. As an instance, we recently had a client that went having an inexperienced company that simply kindly constructed them a shiny brand new site and found it. It sure seemed great however their positions and website traffic required a significant hit and the queries and leads dried up and that, negatively affected their organization.
Obviously, the client had been trained and hired us to cure the circumstance. We really had to reestablish their previous site to return their rankings and visitors, which took months, then we did a very cautious preparation endeavor to transition from your old site to a different site, so as to decrease the effect of the site update.Is your existing website not performing best due to outdated technologies? It is the right time to upgrade and refine your website. We can optimize your website performance by using the latest tools and techniques.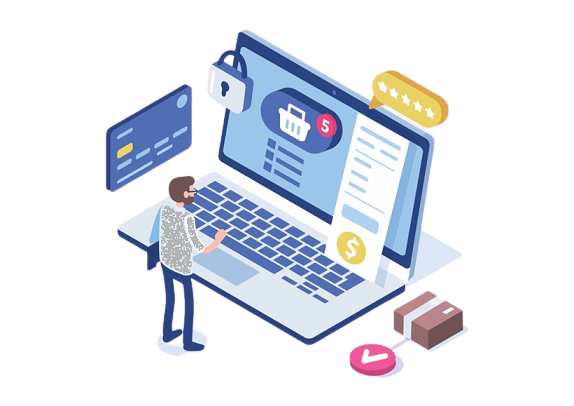 For eCommerce website development Dubai, we are the best team to work for you. Now, you can shift your business from the offline world to omnichannel retailing. Start growing your business online by hiring our eCommerce portal developers.
We make sure that your customers will have the best feel while shopping at your eCommerce site. Moreover, our developers can add a shopping cart and payment systems to help your customers in paying online safely.
Our developers have skills in using different website making tools including:
Now, you can hire a web developer company in Dubai for responsive and mobile-friendly websites. As one of the best IT Companies in Dubai, our design would increase your revenue.
*Questions* TeraByte IT Company in Dubai *Answers*
Get a website maintenance subscription from us for online business growth.We as web site development & designing agency in Dubai, provide all web services and answer for FAQ's related to design & development.
Q: How does website design differ from website development?
Answer
As one of the web development service providers, we know that there is a difference between website development and web design.
Website development is everything about the coding. We can create back-end and front-end websites with the use of different technologies. We use HTML, JavaScript, CSS and other frameworks for development a highly functional website structure. Thus, our web developers create the major structure of a website by using the latest technologies. Although the designers also know about these technologies, they focus on the visual look and aesthetics of a site.
We rely on our professional designers for creating the visual elements of your website UI. Our designers have skills in designing the format, logo and graphics of your site. They also choose the right typography and color palettes for your website design. Moreover, our designers take the best decision on placing the call-to-action buttons at the right spot of your site.
We can say that it is not easy to get success without the collaboration of certified developers and designers. That is why we team up with each other to develop a perfect digital platform for our clients.
Q: What are different steps for website development?
Answer
Our developers follow a systematic process for presenting you with a high-performing, attractive website.
* Knowing your requirements-As our clients' needs are different, we have a consultation with our clients for website development. We find out their goals, their target audience and other features to be added to the site.
* Analyze your competitors' website-To create the best website, it is important to check out the competitors' website. We review their website designs and find out their performance. It helps our developers in developing a more effective website for your business.
* Working on the web design-Our designers work together to identify the right design, theme and color scheme for your site. They also start creating the elegant logo for your website. Our designers create different prototypes for your web design.
* Developing the major website structure-Our web developers play an important role for developing the home page and other interior web pages. They make the navigational structure highly comprehensible to the visitors. To add functionality, we integrate payment gateways, contact forms and other features.
* Testing the website performance-After deploying the website, we test out its performance. We also check out the internal links of our site. Our professionals make sure that the website will run smoothly across any platform.
Q: How do we plan a website development?
Answer
We always take time to make out how we are going to develop a new website. At first, our developers try to find the answers to some questions.
What is your goal behind creating a website?
Do you think of increasing your publicity or selling your inventory?
How are your target visitors?
What is the minimum number of visitors you need in a month?
We set realistic goals, and based on it, we start developing our website.Another factor, important to our developers, is your budget. The small and medium sized business have limited budget for web development. Our developers can show you the portfolio of our works to help you in making a decision.
Moreover, we have different web development packages for all clients. Thus, identify your budget and choose our website development package for your business. Once you have approved us and set a deadline, we assign our developers, programmers and designers to do the project.
Every member of our team plays a role in creating your website. However, we need to work together with your in-house team to develop the best website for your business.
Q: Why do websites fail?
Answer
Lots of clients have approached us and said that they do not get the desired results from their present website. We know the potential reasons behind the website failure.
A slow-loading website is the most annoying issue to the visitors. Most of the visitors are busy, and they wait one to two seconds for loading a page. We can compress your images and modify the codes for optimizing the page loading speed.
Another factor, causing failure to website, the complicated design. The confusing design can cause the visitors to leave your website. Our developers find the right spot to place the clickable elements and navigation menus at your site.
We have also noticed that the sites, having no mobile-friendly design, do not get several visitors. For this reason, we create a responsive website that runs smoothly on both mobile and desktop platforms. Your mobile visitors will not face any problem while navigating through your site using their Smartphone.
An overall website structure also plays a role in SEO campaign. While your site is not search optimized, you may not be success. Our developers always create SEO-friendly website and help you to increase your business revenue.
Now, you can hire our developers and get the quality websites. As one of the best web development companies in Dubai, we would help you in reaching your target.