Social Media Agency in Dubai:
Social Media Marketing (SMM)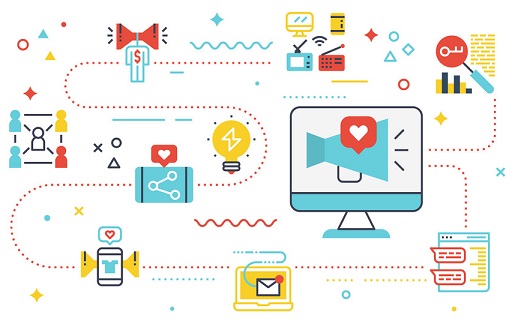 We are one of the oldest and renowned SMM companies in Dubai for social media management, Whatsapp marketing, Quora marketing, instagram marketing, cost per lead marketing, twitter advertising, lead generation, social media for business.
The Social media Advertising usually involves creating, sharing a post on the social media platforms to make it aware of site visitors towards the product and services.
Our Social Media Agency in Dubai includes several kinds of activities like updating images, posting service-related text related videos, and many other types of content that force the target audience to know more about your product and services.
Our services: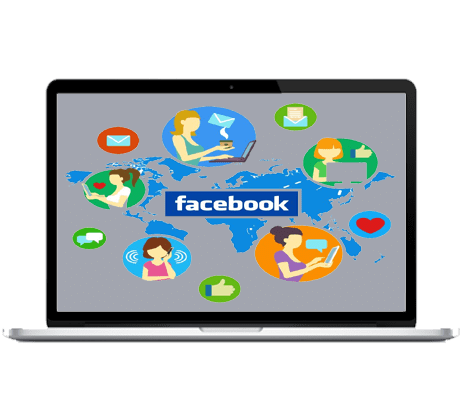 Facebook marketing:
In the present time, more than two billion people are using Facebook. On running services or products advertised on Facebook is one of the popular ways to grab the audience to increase website traffic. We provide Facebook marketing in Dubai for our clients to find the right people and get their attention on showing off the client's eye-catching advertisement, which is useful to enhance website traffic.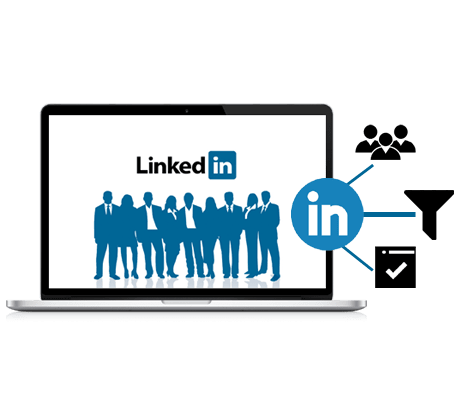 LinkedIn marketing:
LinkedIn is one of the largest professional community platforms. It has a substantial professional user database, and it takes advantage of this extensive database to promote products and services. LinkedIn is one of the best lead generation portal. We help clients to develop company products and services to target users on a mobile laptop, desktop, etc. If you are looking for result-oriented LinkedIn marketing services, you have to be clear which LinkedIn member will able to view your promotional ads campaign. We Provide LinkedIn marketing Dubai and manage the LinkedIn Ad campaign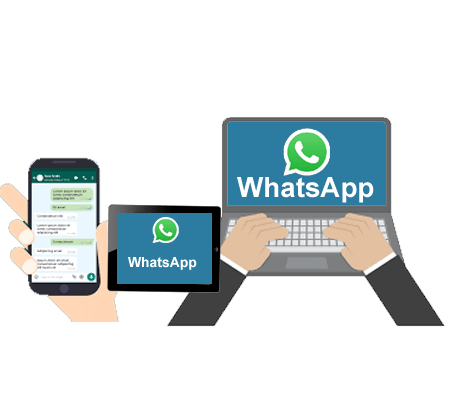 Whatsapp marketing:
Whatsapp marketing is one of the significant platforms to create beneficial leads to any business? This type of marketing gives us the opportunity to send our products or services promotion in the form of text and images. We have an extensive whats app database from Dubai, which we will effectively use for your product promotions by using strategy. We also have a very user-friendly application to broadcast your ad-campaign on your detailed customer list.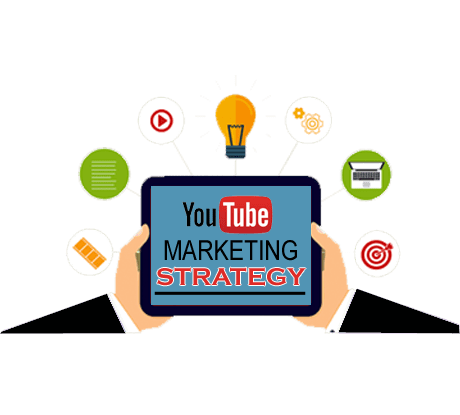 Youtube marketing:
Youtube has a massive user database. Millions of crazy youtube fans could be your potential customers. We help clients to share their service video and advertise the campaign on a youtube channel, is an idea to showcase product and services to generate leads in productive ways.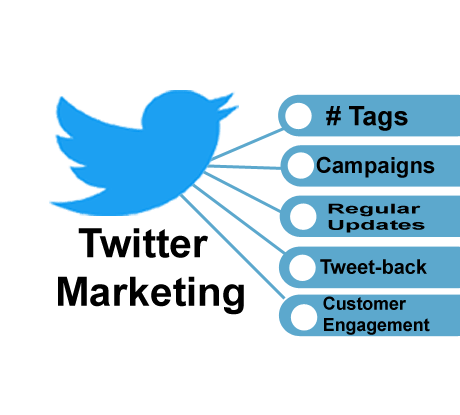 Twitter marketing:
Twitter is one of the largest social media platforms having its vast consumer database. It is a popular site for social media marketing in Dubai. Twitter is the perfect platform to find valuable and potential traffic, and it is a confluence of celebrities, which gives us a higher chance of finding valuable target customers. Twitter advertising is to develop to connect to the diverse audience, so we help clients to run product and services campaign on twitter in practical ways to generate more valuable leads.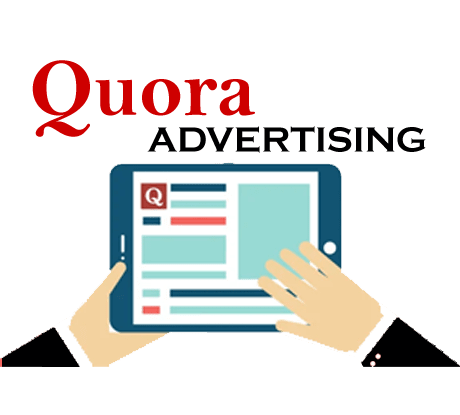 Quora Advertising:
Quora is one of the emerging question-answer platforms, where the person asked questions, respond, and also edited by internet users. We help you to light your services on quora database, and quora force them to think about your product and services during the availing time, which is one of another way to increase website traffic and increase your ROI. If you are looking for SMM Dubai, we are here, shake hands with us, and we will conquer the destination together.
Instagram advertising:
Instagram is one of the largest, fastest-growing mobiles advertise network channels, gives a chance to communicate to its user base through service-related boost. We are here to provide you cost-effective advertisement service to promote your brand. Raise value through instagram advertising, create your business brand effectively. We are experts in meeting up your marketing goal with the right audience to increase your brand value and ROI.
For digital marketing services & SMM in Dubai contact us, we will work together and our team endeavors will help you to grow your brand value at digital platforms.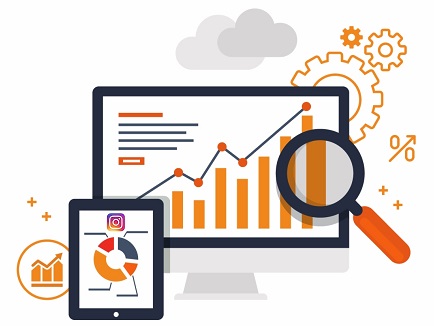 *Questions* SMM Agency in Dubai *Answers*
Get a social media advertising solutions from us for online business growth.We as SMM Marketing in Dubai, provide all digital marketing, social media Ads solutions and answer for FAQ's related to social media.
Q: What does SMM mean?
Answer
Everyone is in some form of social media these days. It is a primary source of entertainment, especially for millennials. So, as times change it only makes sense that advertising changes with it. There is no point in billboards and posters if people are going to be plastered to their phones half the time. So why not make the most of it and do your advertising online? That is where SMM comes in. Social Media platforms are a great way for you to actually identify your target audience before advertising to them. It enables you to connect with consumers on a personalized level, showcase your content, grow your sales, and drive in more traffic for your website. Due to the high influx of advertisements on media platforms, it is important that your content is eye-catching and unique. Some social media platforms have separate business handles that empower you to analyze results coming in due to SMM. There are many other features that help make running an advertising campaign on social media as simple as possible. Management Tools, which have been tried and tested, help optimize your ads on Social Media.
Facebook, Instagram, Twitter, LinkedIn, Pinterest, and Youtube are some of the big players in the league. They boast a membership of over 3.3 million people. There are even dedicated businesses that help people handle all the advertising from content creation to scheduled posting, etc. Social Media Marketing could really help businesses, especially those that are just starting up, to be recognized by the general public and even propel sales and your brand name to greater heights.
Q: When did Social media takeoff?
Answer
The whole idea of social media began around the early 1970s, it generated from a very primitive way of sharing information through the net, that is emails. The first few social networks were actually dating sites and online forums such as Six Degrees and Friendster which were developed in the late 1990s.
The 2000s were when Facebook, Myspace, and other social media sites took over the internet, stealing the spotlight of multiplayer games which was gaining recognition then. Someone came up with the idea of non-profit websites promoting websites that gain profit and that was it. The advent of SMM began then and has been growing ever since. Businesses that recognized the difference in the influx of consumers with the help of Social Marketing, exploited it and started user accounts dedicated just to promote their brand.
At present over 90% of Businesses rely on Social Media for e-commerce, branding, lead generation, research of their target audience, and customer retention.
Q: How social media has changed advertising?
Answer
Back in the day, businesses were fixated on increasing their exposure. This did not always have a positive effect as people who were not interested in the service or the product thought it was 'spam' and was interfering with what they were trying to do with their phones by popping up all the time. Social Media gave businesses insight into what their target audience liked and did not like. This gave businesses the power to identify people who were more interested in what they had to offer and advertise with a greater probability of the audience becoming customers. This is referred to as Inbound Marketing, where advertisements are tailored to the preferences of an individual.
So from a more forceful outbound marketing, the switch to a more reactive inbound marketing is what made Social Marketing thrive. And I think it is safe to say that as long as the internet prevails, SMM will prolong as well.
Q: How to do social media marketing?
Answer
SMM requires a strategic plan and consistency if a business is going to rely on it to bring in the traffic. When done right, it is almost certain that your brand name will grow together with your revenue.
Here are a few steps you could follow if it is your first time advertising with Social Media:
1. Set GoalsYou have to sit down and make a list of the goals that you want to achieve with Social Marketing that is in line with your Business objectives. This may seem like a cliche but it is extremely important to set goals to actually figure out if this method of marketing is working out for your business and bringing about Return on Investment(ROI)Some tangible goals include●To increase Brand Awareness●To produce leads and sales●To increase your brand's audience●Increase engagement with your audience●Increase web traffic
Your advertising content will change according to the goals that you set. So, clear goals will ensure great content which will increase the chances of your business attaining the goal.
2. Know your target audienceIdentifying your target audience is key to succeeding with social media as you have to tailor your advertisements to them. Creating Buyer personas could help tremendously when creating content as they would help with making relatable content.
2. Keep track of your success by establishing metricsYour social media should be data driven to track efficiency. Hence, you can use either data analysing tools part of the site itself or other websites to help you such as Keyhole.
Important metrics:
●Clicks on your advertisement●Reach also known as the number of patrons who saw your post●Hashtag efficiency on social media sites such as Twitter, Instagram. etc. As it helps group your ads among other things that might interest a particular individual.●Engagement which is a ratio of social interactions to the impressions●Emotion which identifies if people liked your content or not. So that you can decide to keep making similar content or try different things that could work.
4. Find out your competition Take a look at what your competitors are doing to get inspiration. You can follow their social media handles as well to stay in the loop. Different strategies work for different businesses. If something is not working for you, try different methods, try to see what your competitors are doing right.
5. Create and curate engaging content Your whole social media strategy comes down to content. Your content should be precise but at the same time appealing as well. Consistency is key. Coming up with interesting, quirky ways to promote your business online will really impress people. So, it is important to set standards for what you are deciding to post while posting it regularly as well.
6. "Time is an illusion, Timing is an art"At first glance, the time at which you post may seem redundant as your post is going to be on your timeline anyway. But, it makes a huge impact as your advert may get lost in the numerous posts that show up everyday and your target audience may simply miss it. Imagine taking so much time ensuring your content is appreciable, identifying your target audience and doing everything perfectly and missing out just because the person did not see your advertisement. This is where timing plays an important role. Identify the prime time to post your advert when the number of people using the respective apps peak each day. Weekdays between 8a.m. to 4p.m. is recommended.
These are the fundamental steps that you need to carry out to ensure a smooth sailing start to your SMM journey.
Q: How to measure SMM performance?
Answer
A handful of important metrics to take note of have been mentioned above. Now, how do we go about measuring it? Many Social Media sites realise their worth to Businesses all over the world and they have separate business handles. Sites like Facebook, Twitter, Instagram have Ad campaigns that you can set up and promote. After which, it gives you a report of how your advertisements have performed. Twitter Analytics and Google Analytics are a couple examples. Or you can use other tools available on the net. You just have to give your site details to these softwares and the duration for which you would like to measure the performance and it would give you a detailed report.
Several mentionable online tools include:
●Keyhole ●Brandwatch ●Meltwater●Hootsuite●Klout
Q: How to approach clients for social media marketing?
Answer
In SMM, first impressions are everything. Your clients would have come across close to 20 adverts so yours would just be another one on the list. Therefore, you have to ensure that your content is aesthetically pleasing as the world is willing to do anything for aesthetics. Along with something eye-catching you can get your clients involved by asking them a question of their preference. For example, if you are a cosmetic brand a simple question like asking what their favourite lip shade is could get them involved and bring their attention to your brand. You could also promote your products through live videos or sales. For example, there is a feature on Instagram that enables you to go live with your followers, you can display your product or whatever service you offer through this opportunity and reel more people into your user base. To uphold customer retention, you should also meet their needs and ensure customer satisfaction. Many customers ask their queries online through social media sites like Twitter. Timely responses should be given and professionalism should be maintained as well. This way your brand will leave a positive impression on many consumers.