Ecommerce Web Design

Dubai: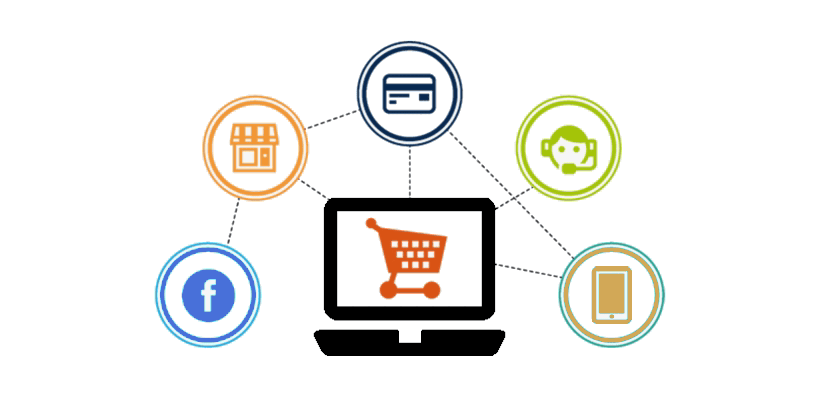 Every business is becoming digital nowadays. Digital marketing is more attractive than the traditional one. The process when customers discover their relevant products and services online and they can buy them is called ecommerce. In simple terms Electronic commerce. It has changed the mentality of the people regarding the purchase of things. It works tirelessly to satisfy the B2B and B2C market needs. A successful Ecommerce web design dubai involves an impactful presence on various social media platforms. You know what? Your business is the reflection of your strategies. If you are good at showcasing your stuff online, then your business will rise by leaps and bounds.
What an 'eCommerce Website Development Company in Dubai' Showcases?
You know that an E-commerce site is not only meant for carrying out the different business activities but it also involves the digital promotion of your business. So it would attract the customers, which will eventually help in the generation of the leads. It should work accordingly with the nature of the business. Various Examples of E-commerce sites are BigCommerce, Drupal, And WordPress.
What Kind of Services Offered by ecommerce web design companies?
Responsiveness for ensuring a great experience for different devices
Easy navigation via UI/UX Designs
Management of the Catalogs
SEO-Friendly Platform
Great Content management system
Scalable Solutions
Integration with trendy and emerging technologies
Security and Protection
Speedy Page loading
Features: Terabyte Ecommerce Website Development company in Dubai
It should be aiming at providing advance solutions
Appropriate security measures are taken
There should be email integration
Navigation searching should be in layers
The data-driven approach is used.
The functionality of shopping carts
Report and Analysis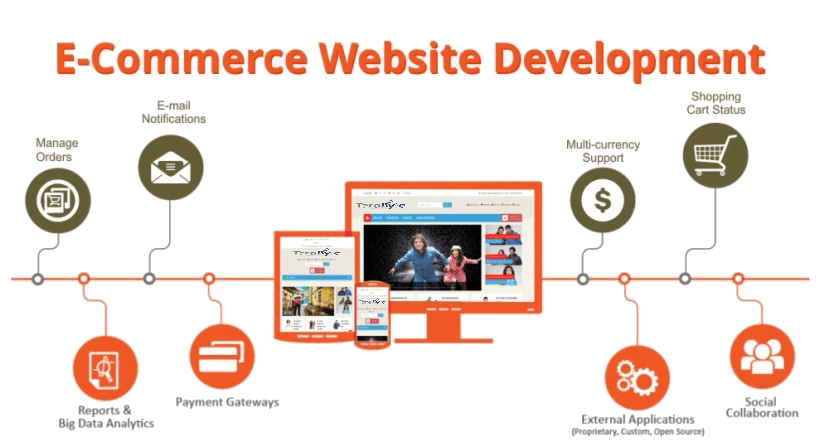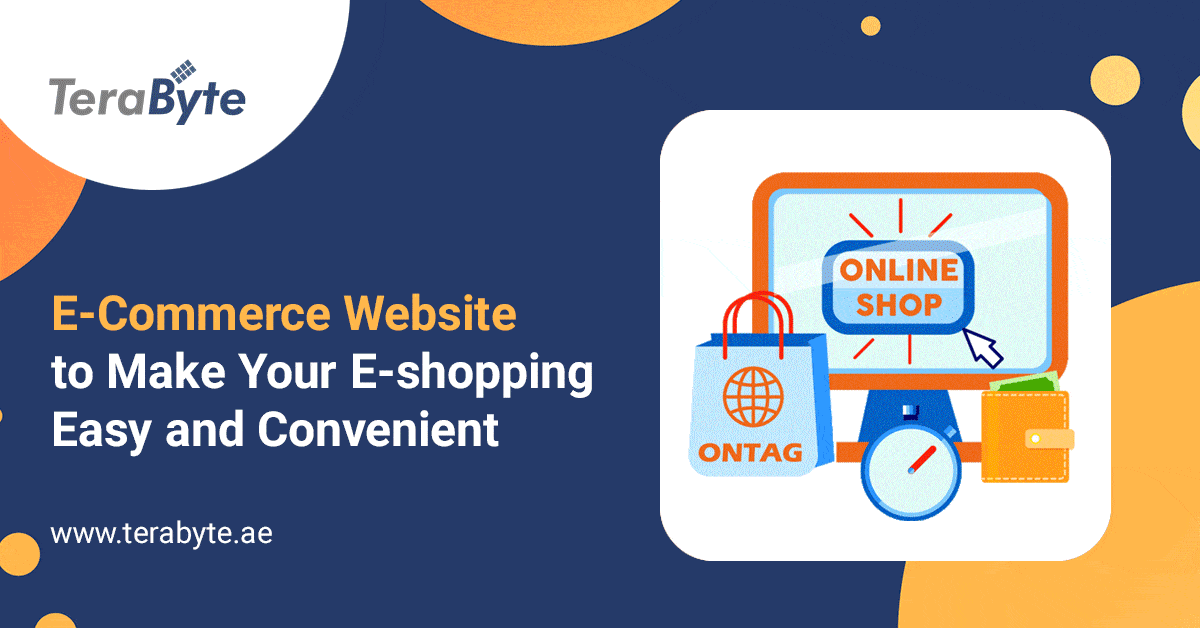 Responsiveness for ensuring a great experience for different devices
Customers are happy if they find that the website which they are using for e-commerce works on different devices. As we all know, almost more than 90 percent of the population is using mobile, they love to use their mobile phones more as compared to the PC and laptops. So it is better, if the website is responsive. Responsive websites design adjust on different devices according to the screen size of the respective devices. Customers feel happy if they can access the things wherever they are, instead of opening up the PC and laptop again and again.
Easy navigation via UI/UX Designs
Customers feel attached to the e-commerce sites if they find it easy to explore. They usually don't want to waste their time exploring the details. Websites are designed in such a way that it grabs the customer's attention. If the website is not able to do so, the customers will run away. So there would be easy navigation of e-commerce websites.
Management of the Catalogs
Regular up-gradation of every activity is crucial on every website. Maintenance of the e-commerce site involves daily updates as well as consistent management of the content. But you may face difficulty if you're not looking at these factors. For this, your backend process should be updated daily. It is not desired that you have to be conversant with coding and technical knowledge, CMS e-commerce sites are already making it simple for your business. It ensures you in the proper management of your website.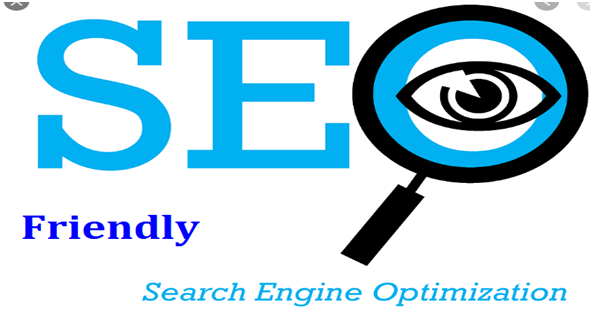 SEO-Friendly Platform
These days while designing e-commerce sites, SEO is the topmost priority. It is not simply confined to keywords only. A website ranking is affected by its number of visitors. The customer perspective is the most important during website design. As it will assist in the improvisation of Google rankings. So, it is needed to keep in mind about these things. As these things are relevant in the lead generation process, consequently the revenue of the company is also impacted due to this.
Great Content management system
These days technology has done so many advancements, as in today's websites CMS is already there. So hiring the persons who are having technical know-how is not needed. On the other hand, extra money is not wasted in hiring the technical team. Dubai ecommerce sites are equipped with strong CMS. Moreover, it is customized according to the business requirements. CMS comes up easy as well as reliable management of pages related to products as well as services.
Scalable Solutions
Businesses are continuously evolving, that is why they demand a flexible digital platform. This platform can be deployed to meet the expectations of their future and by this they can expand more.
Integration with trendy and emerging technologies
eCommerce web development is not only restricted to a good design and great showcasing only but also involves some major factors as well. The demand for the business is ever-changing with time. So you should be as capable that you can incorporate your current CRM, inventory systems, shipping services as well as online payment gateways into your novel Dubai eCommerce sites. Services of an eCommerce web development assists in creating as well as establishing digital assets of your brand. This is done to offer more innovative functionalities. These emerging technologies and the latest functionalities can lead the business to the next level.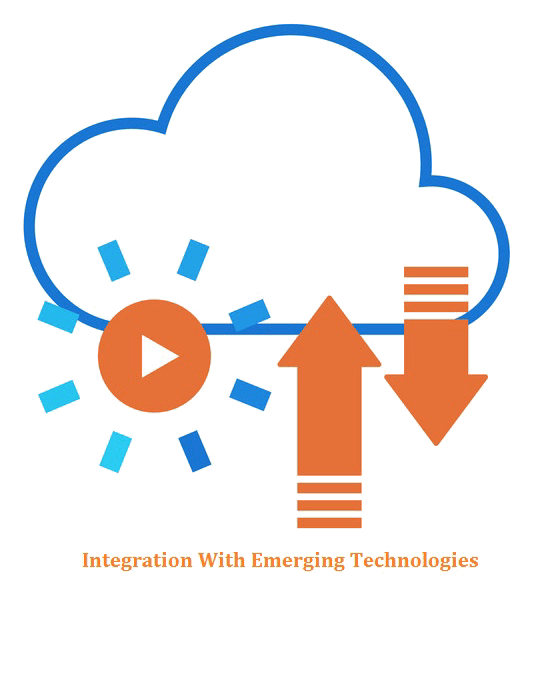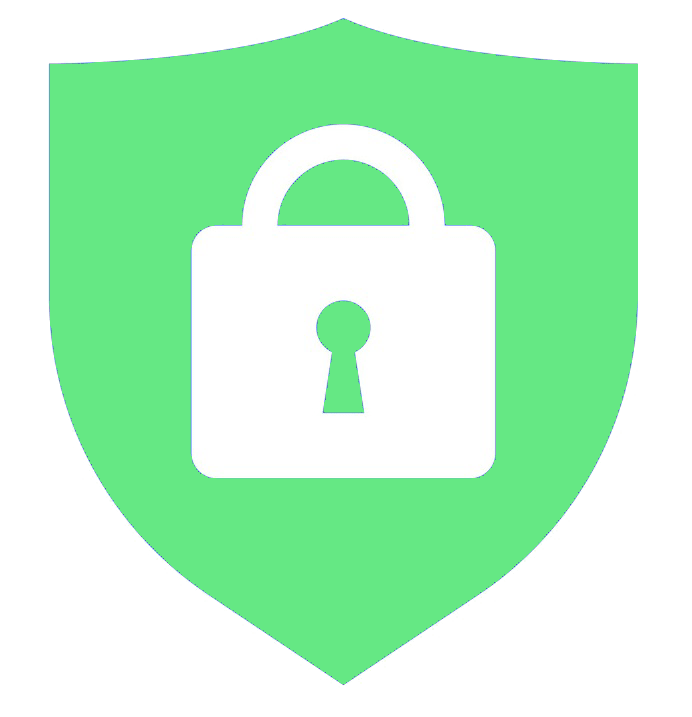 Security and Protection
Ecommerce sites are waste if they provide no security, one of the necessary features is security and protection. For aiming at the next level of security, security services like SSL certificate, Two-factor authentication, and HTTPS should be deployed on the websites. It assures the customers that the transactions are safe and trustworthy.
Speedy Page loading
Those Ecommerce sites are highly visited by the customers which are loading at a fast pace. Customers shift their interest from one website to another, if they find that particular website which they are searching is taking more time.
Final Thoughts
During Ecommerce web development, there are so many things that need to be noted. The Ecommerce sites possess the above-stated services and work effectively 24*7. Here in this, we have described what kind of services an ecommerce site possesses.
More About
eCommerce Web

Development
*Questions* Dubai Ecommerce Sites *Answers*
Get a eCommerce Website Development solution from us for online business growth. We as an It company in Dubai provide all ecommerce website Development Dubai and answer for FAQ's related to E-commerce.
Q:What is an e-commerce website?
Answer
To its simplest meaning, a website with a digital platform to buy and sell goods by means of collecting funds for the services offered while transferring the data.The services expected on a day to day life has come alive on a digital platform where it leads you to not really having to step out of the house to purchase, instead switch on the mobile and look for ecommerce website to purchase the products you need over the internet and in one click of a button you buy and on other click you pay by entering the card details.Isn't the interface so easy? Scroll down to go through varieties of products offered to you, at the best selling price after availing discounts. Click to pay and wait for the goods to come at your doorstep.
Q:What are the types of ecommerce?
Answer
Ecommerce can be broadly classified into categories of 3.1.Ecommerce by the parties involved.2.Ecommerce by goods.3.Ecommerce by business models.
Ecommerce by the parties involved can come down to 6 types again
Selling to consumer
This concept is pretty straightforward where your consumers are the individual buyers, whom you are selling goods to.
Business to consumer
A commonly seen trend where the market value of each product is focused on profit gaining audience though the targets are small in number.
Consumer to consumer
This becomes more of a consumer selling services to another consumer on the online platform.
Government to consumer
A trade between government and consumer. Here let's say the government is providing services such as education to the consumer.
Selling to business
A seller can purchase goods on wholesale and on larger quantities, sells them to the business and expects a good flow of sales based on trust.
Business to business
The trade is between two business platforms, as to one business can help in making profit to another where the end-user is an individual customer.
Consumer to business
Let's talk about the freelancers here and they are the best example to explain this model. A freelancer provides services to the business, while the business is making profit from utilizing the same service by selling it to the end-user.
Government to business
This model can be like a private business where both seek for benefits in their own ways by being interdependent.
Q: How about ecommerce by goods?
Answer
Digital goods
A type of goods where inventory places no picture to hold in and can provide high quality services. Such as software products.
Physical goods
These products offer choices to the consumer while maintaining the inventory for all the products they sell.
Services
Services include getting the work done as per your requirements. Here there is no selling of products to avail the services from it. In fact they focus on selling the services to the consumer's liabilities.
Now e-commerce by business model
Drop shipping
Retailers are the intermediates between consumers and shippers. Shippers own an inventory and care is taken to ship the goods to the consumer while retailers are the means through which shippers get sales.
Warehousing
Here retailers make sure to have their own warehouse. The product is sourced from the manufacturer and is delivered to the consumer by retailers.
Private labeling and manufacturing
The manufacturers are the one who make products, but retailers buy them with a brand name and sell the same to the consumers.
White labeling
This is more of retailers purchasing products from the manufacturer for different companies and is offered to the sellers with a brand name. The seller need not worry about the product development and design while he is selling it to consumers.
Q: How to build the e-commerce website with WordPress?
Answer
Now if you are wondering how to build a website for your enterprise that fulfills the need of an ideal particular business model? Then you can start with building a website on WordPress.
1.First and foremost is to have a domain and hosting. These are the essentials to create the ecommerce site. Hurry up and register.2. If you are done registering. You would have received an email. As you follow by that link, feel comfortable to login and install WordPress.3. Now since you created the WordPress website and also have login credentials, just login to the WordPress account.4. Themes are essentials too, to make your website look attractive. Download and Install the ones you like. 5. Now is to install the plugins that you require. Install them and keep them ready as well.6. There is a demo content where you can download them and soon after, go to the dashboard hover over the add media option and add the demo content.7. It is time to create a page, if it is a shopping website then you must have already seen it contains various pages. Work on each page and edit them accordingly.8. Customize your theme by changing settings. If you are looking for specifications then go to the dashboard and to the theme you have selected, click on customize option.9. What about the tagline and site title? If you want to change that as well, then go to the settings in the dashboard and under General you can change accordingly and make sure to save it.10.If you want a different structure for permalink, then go back to settings and select the Permalink option and there choose the structure you want and save it.11.Creating your own logo is not any hard. You need to search for the image you are looking for and then color it, write a text, that's left up to you.12.You can create various pages and customize them to your needs. Create Faq pages to privacy policy pages and also terms and condition pages.13.Once you see that the website has everything you need, you have to publish the website by hitting on the Publish button in the dashboard.
It's very easy to work with WordPress, isn't it? Just get going and explore various options that can make your ecommerce site look stunning just like how you want it.
Q:How do you measure success in ecommerce?
Answer
You can count on a few parameters for measuring the success in ecommerce. And they are:
1.You need to attract suppliers to grow your market
More the suppliers contact you, more will be the products you get to put on your list. And the choice for customers to select increases. And they buy products at your store very often that there is a high rate of chances. If that's the case you can count on the success rates.
2.Repeated customers can be your gateway to success
Getting them initially is hard but once they trust your product, no one can stop them from purchasing it.
3.Corporate clients can leave a huge impact on the success rate
Corporate clients purchase large quantities of products and have larger budgets to pitch in.
4.Inventory management
If you have many items in your inventory and you see them not selling faster, you need to strategize. If that is the case, try to sell them for a lesser price. You can also choose to sell products that are getting sold quickly in more quantities. Keep them more in your stock and make sure to keep the products in the inventory moving and not let them be stagnant.
5.Initial promotion
Promotion is the important factor here. You might have to invest a lot in the initial stage but making sure to reach the right people to have the sales going is your concern.
6.More categories in the shop list
It is quite important to keep a track to increase the number of items in the categories as you grow. More the varieties in products, more does the customers attract and more is the revenue.
7.Database
The key is to start growing the database. You need to see them expanding rather than seeing the growth in the short rate.
8.Profile visitors
Your profile should be such that it must have been viewed by a large number of people. If there are more viewers then you are attracting the right consumers, and this may multiply into more when they share the profile details to many other people.